When an asphalt pavement's deficiencies are primarily surface distresses, milling (also known as cold planning) may offer an effective solution. Asphalt milling is the process of removing part of the surface to a desired depth to place a new layer of hot mix asphalt, leveling and smoothing the surface.
A milling machine machine uses a large, rotating drum that grinds and removes the pavement surface to the required depth. The milled material is moved by conveyor belt from the machine and loaded into trucks. The asphalt pavement remaining on the surface is thoroughly cleaned utilizing high-speed air blowers and/or mechanical sweepers. An asphalt emulsion tack coat is then sprayed over the entire area to improve bonding.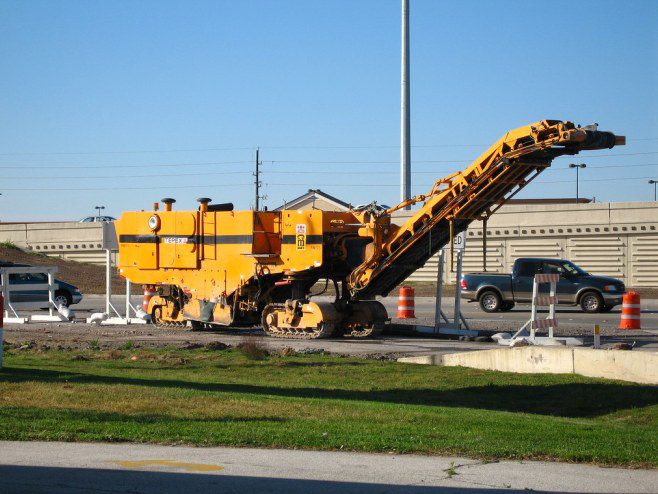 A new layer of hot mix asphalt is placed using conventional paving equipment. Generally, asphalt is replaced at the same thickness as was removed. Thickness may be varied to meet special requirements. Compaction is completed with steel wheeled, vibratory rollers.
Drop us a line! We are here to answer your questions 24/7