WHAT IS INFRARED ASPHALT PATCHING REPAIR?
Infrared Patching is the process of combining hot-mix asphalt with the existing damaged asphalt to compact the area for a smooth, seamless finish. In cold weather climates, cracks, divots, potholes, heaving, uneven or rough asphalt surfaces are often a result of several freeze-thaw cycles. Infrared asphalt repair is often referred to as cold weather patching and is a temporary solution until further pavement maintenance can be performed.
WHAT IS THE INFRARED ASPHALT PATCHING REPAIR PROCESS?
To complete an infrared repair, the distressed area will be swept clean to remove any loose debris. For 5-15 minutes, the damaged asphalt is heated to 325 degrees and raked as a rejuvenator and additional asphalt is placed in the area. To complete the process, a roller will compact the material, setting it in place.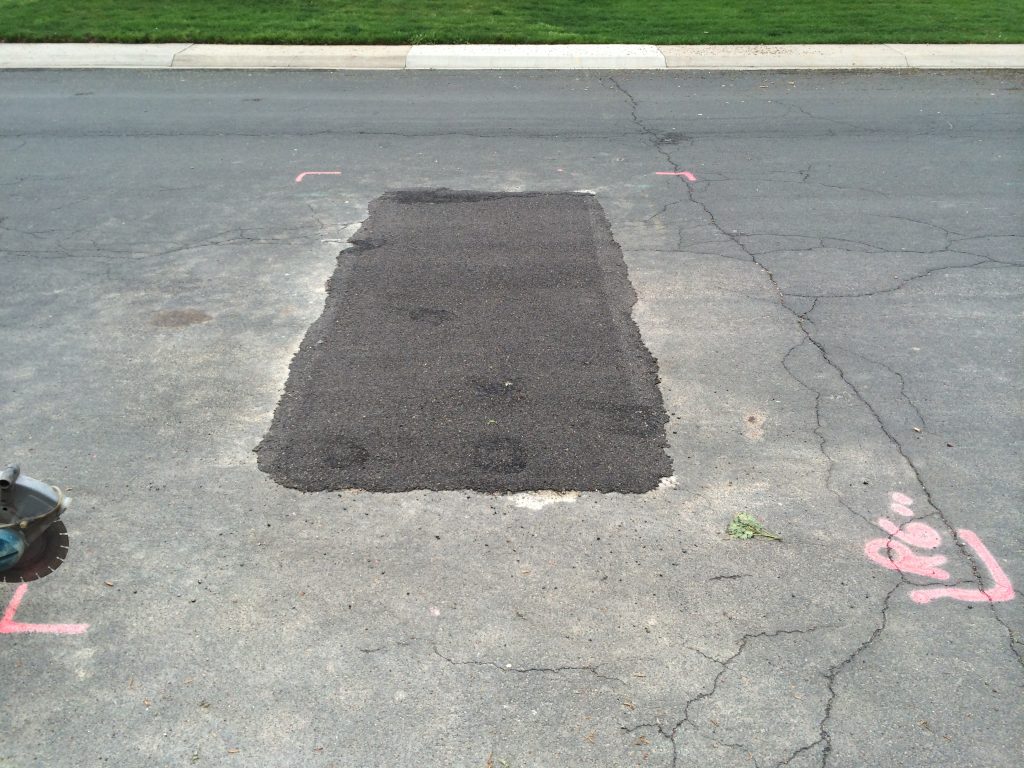 READY FOR AN INFRARED ASPHALT PATCH REPAIR?
Infrared Asphalt Patching Repair is a less expensive, effective pavement maintenance solution that is quick to install with minimal disruption to traffic.
Drop us a line! We are here to answer your questions 24/7